Produce Pandas - 'Charity Ambassadors' of 51Give
At 20:30 p.m. on November 22, 2020, the XXL plus-size singing and dancing boys' group the Produce Pandas held the first Thanksgiving concert of its first album 'A.S.I.A.' at MAO Livehouse, Chenghu. Five members Chen Dingding, Cui Yunfeng, Qiha, Shiqijun and Kasi spent the happy and touching 90 minutes with the audience.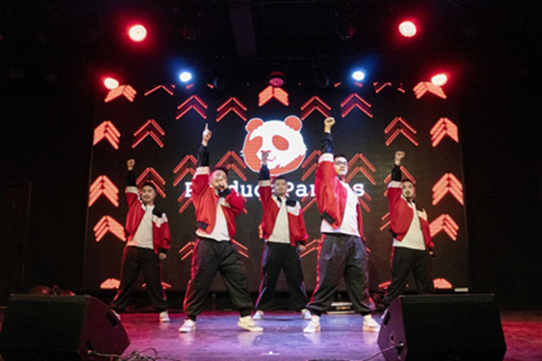 The concert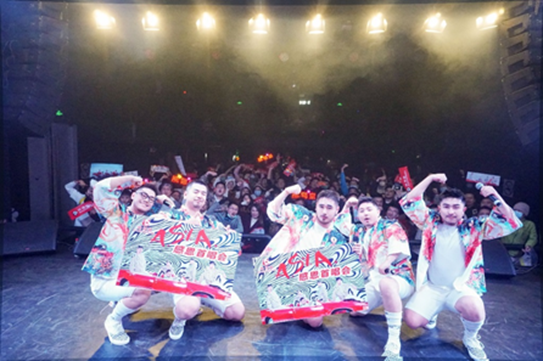 Group photo of the whole concert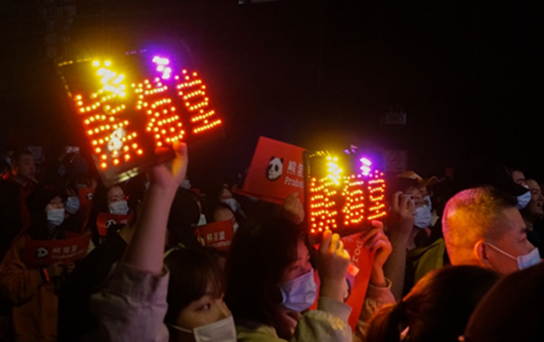 Fans at the concert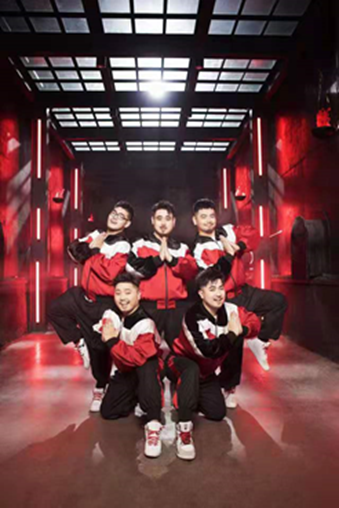 Produce Pandas
Five boys with an average weight of 100 kg, officially became part of Produce Pandas as contracted trainees in 2019. Like 'giant pandas', the five members have made great progress all the way with their cute and handsome temperament as well as the strength of singing and dancing. Different from the usual slim pop stars of Asia, Produce Pandas are the fun, chubby 'boys next door' who will come over and help repair the neighbour's light bulbs.
On October 15, 2020, Produce Pandas released its first album 'A.S.I.A.', which not only won more than 300 million BGM broadcasts and tens of millions of 'likes' for works on the current popular short video platforms; at the same time, it created the legend of the number one as the first single Chinese newcomer singing Chinese songs in the sales list of the overseas region's iTunes c-pop. The whole album 'A.S.I.A.' achieved good results in No.6 of global album sales and No.2 of pop music list in the Japanese region of iTunes. It also won a full-page exclusive interview with The Guardian in UK and fans from five continents. Its overseas social media platforms also reached an average of 3 million views per month.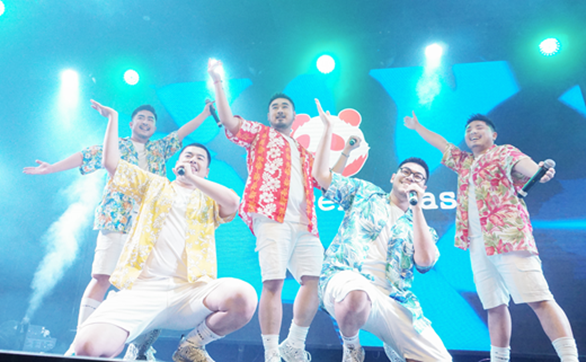 The concert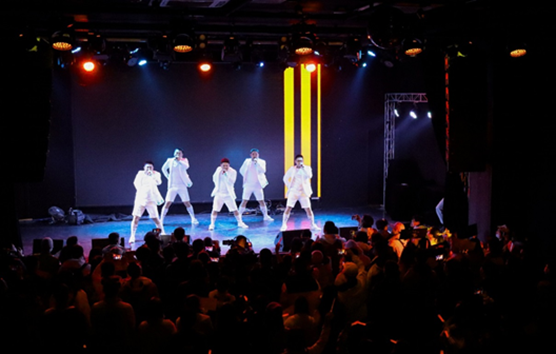 The concert
During the concert, Produce Pandas released their new song 'The Great Dream' for the first time. This song was selected as a public welfare song by Beijing 51Give Socially Responsible Development Centre (51Give) and made into a MV for promotion. The MV was played at the concert. 51Give is honoured to have Produce Pandas as their 'Charity Ambassadors' and look forward to Produce Pandas sharing their culture of giving and social responsibility with their fans.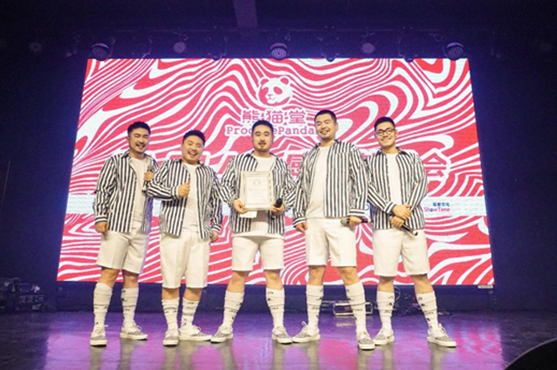 The concert. Produce Pandas becomes 'Charity Ambassadors' of 51Give
Produce Pandas said 'We give thanks to 51Give for this trust, we will protect this honor with practical actions: care for the society starting from ourselves, protect our environment and spread positive energy. We will continue to be of service to society and dedicate ourselves to goodwill work.'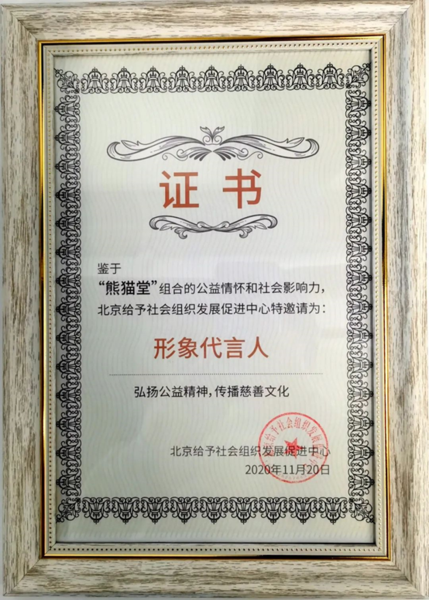 51Give Certificate
没有什么比做一件好事更能让你的灵魂得到满足。如果你想体验一下"自然的快感",那就加入51Give下一次的公益活动吧!
Nothing is more fulfilling to your soul than doing a good deed. If you wish to experience a 'natural high', join 51Give
on the next charity adventure!

如果您有兴趣成为志愿者,请加我们的群管理员微信,加入我们的志愿者群组。
If you are interested in being a volunteer, please add our group administrator WeChat and join our volunteer network.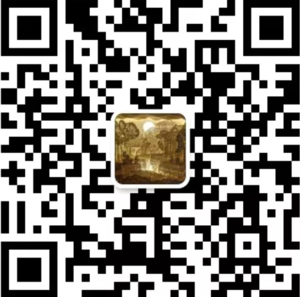 如果您对51give的进展和活动感兴趣,请关注我们的51give微信和51give微博官方帐号。
If you are interested in 51give updates and activities, please follow our 51Give WeChat and 51Give Weibo official account.





如果您想赞助51give的公益项目,请扫描腾讯乐捐二维码。
If you would like to sponsor 51give's socially responsible projects, please scan Tencent donation QR Code.