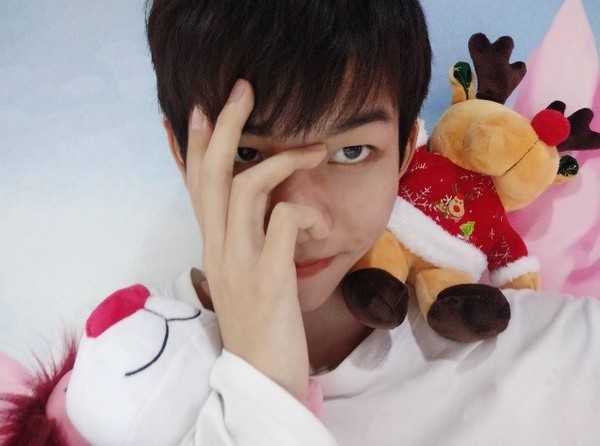 I'm Forgive, from Puning, Guangdong, and learning at Huizhou University, Huizhou, Guangdong at present. I'm the current president (Year 2020) of Rainbow Club of LGBT.
I joined the Club by the introduction of seniors when I was a freshman.
The Rainbow Club was set up by the students of Huizhou University in our own willingness in March of 2017. It is a public welfare organization focusing on LGBT Group (Lesbians, Gays, Bisexuals and Transgender), however, it is still a civic organization as it is not admitted by the University yet. We insist on the objects of 'Diversification, Tolerance and Harmony', and develop by making propagandas in public by LGBT members, prevention of AIDS and STD, safeguarding and equaling of legal rights, common creation of a harmonious society and other public welfare actions. Our aim is to stand up for LGBT group and strengthen the public's awareness of equality and respect to the group. Our slogan is to be the flagman of LGBT and the warrior of LGBT, let the dream sprout and let love bloom!
The activities of our Club include Rainbow cycling, Movie Time, Sharing Your Stories and so on. Although there are not many events yet, we have been trying to speak for the sexual minorities.
Personal contact: