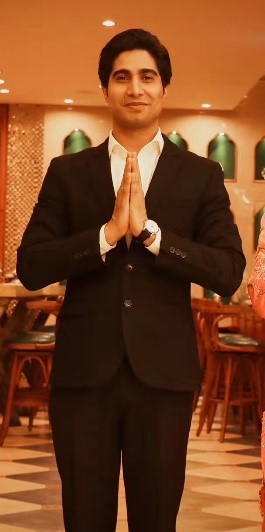 Dev Kumaris a Media and Hospitality Industry Professional and has worked in the industry for 10 Years in India and China. Dev Kumar is a full time working in the Chinese Film Industry. He worked with Legendary Jackie Chan, Huang Xiaoming, LiJian and other famous Chinese actors and directors. He appeared on Discovery Channel and the Mango Tv show called "The Day I Ran China", which was broadcasted in 38 Countries. Dev is also a Special Correspondent in China for an Indian News Channel "Hindi Khabar".
Prior to acting, he worked In the Hospitality Industry as a manager for an Indian restaurant chain that promotes cross culture exchange and a Yoga Studio chain in China. The founder of the chain Mr. Dev Raturi is one of his mentors.
Dev graduated from University of Delhi with a Master Degree in Mass Communication and Journalism. After his study in India, he worked with many reputed government organizations and News Channels. Dev completed a course in Chinese Language & Culture from Beijing Film Academy. He can speak Fluent Chinese, English, Hindi, Punjabi and Urdu Language.
Please click below to view videos:
联系方式: