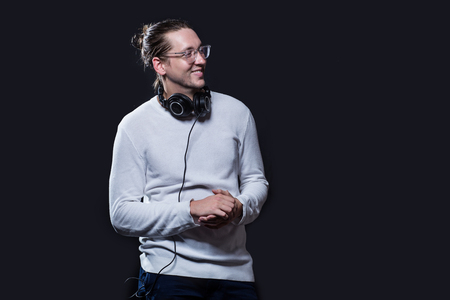 Mr. Sam Wilson (a.k.a. DJ Tanline) is an American-born, China-based DJ and performer. Originally fromTexas, he currently lives and works in Hainan province. For the last two decades Sam has volunteered his time and resources at schools, youth centers, special needs' homes, hospitals and animal shelters both in his home country and in countries such as Senegal, Poland, and India. He believes the keys to achieving a peaceful, global community are personal curiosity and inquiry, cross-cultural experiential contact, and earnest open-mindedness.
Most recently, Sam has collaborated with 51Give under his performance moniker, DJ Tanline, in the performing and recording of a unique DJ mix. Created in response to the global pandemic and the often divisive commentary coming from news and social media, the purpose of the mix is to spread a message of unity. And of course, if itmakes you want to dance, all the better.
Introduction of DJ mix
2020 has been a tough year.The coronavirus has created a pervasive atmosphere of fear and uncertainty, but perhaps worse, it has underscored the divisions between people, cultures, and nations. Like most DJs, I spent my lockdown streaming off-the-cuff live sets from home. I spent the rest of my time reading books, the news, or social media.It struck me that the loudest voices, the ones which consistently made headlines, were those that sought to sow division, cast blame, and shirk responsibility, rather than attempt to unify people to face the common enemy. After all, this disease knows no borders, languages, or politics. It is something we are all confronting together, like it or not. So where are the calls for unity? Why can't those be the loudest voices?
This mix is my own small answer to this question, my attempt to cast my voice into the milieu. In someways, it's a "best-of" from my streaming sets, focusing on upbeat, funky and overall positive-thinking house and dance music. Every one of these songs is a personal favorite of mine - a few of them even since I was a teenager, from the time when I first fell in love with dance music. I'm excited to share some of this love and passion with others. Music is a great unifier, after all, and unity is what we need now more than ever.
Please click below to enjoy to enjoy the Mix:
Personal contacct: