Mr. Dennis Schenk is the only Western expert who is a Certified Canine Behaviorist that has been living and educating in Mainland China for the past 10 years. He has been spreading responsible pet dog ownership throughout the Mainland and his mission has taken him to over a dozen or more cities training owners and professionals alike.
His teachings and education include canine behavioral & cognition science, early age puppy foundation education, rehabilitation and retraining dogs with serious behavior issues, basic obedience and proper socializing understanding.
Since 2014 Mr. Schenk has extensively traveled China teaching hundreds of medical staff members throughout veterinary hospitals in the foundation of canine behavior & cognition. Recently in 2018-19 he has lectured and introduced Canine Behavioral Science to CAU China Agriculture University which is China's largest and most prominent collage for Veterinary Medicine & Animal Science.
In 2020 Mr. Schenk will continue to teach and lecture at CAU and hopes in the near future to introduce a permanent course in Animal Behavior to their Animal Science Department.
Dennis's mission with his company is to provide the most modern knowledge of canine behavioral education to all of his students while enabling them to learn, grow and become natural tolerant leaders. To cultivate a cooperative relationship with veterinarians, trainers, behaviorists and other animal professionals, with the best interest and for the greater good of all canines.
Outside of Mr. Schenk' seducation and training he has been doing extensive research in the entire pet dog industry from breeders, veterinarian hospitals, trainers and training camps, shelters and rescue organizations, boarding facilities and pet resorts, pet food/toy manufactures, groomers and pet shops, marketing and investment groups.
Even outside of the pet dog industry his research has continued in China's diverse culture, society and education. Mr. Schenk truly believes that knowing the people is the key to training and educating them, his philosophy is that professional canine behavioral training is not really about training dogs at all, it's indefinitely about training and educating the people who surround and care about them.
"The only way canines will change is when people change first."
-Dennis E Schenk
Event photoes: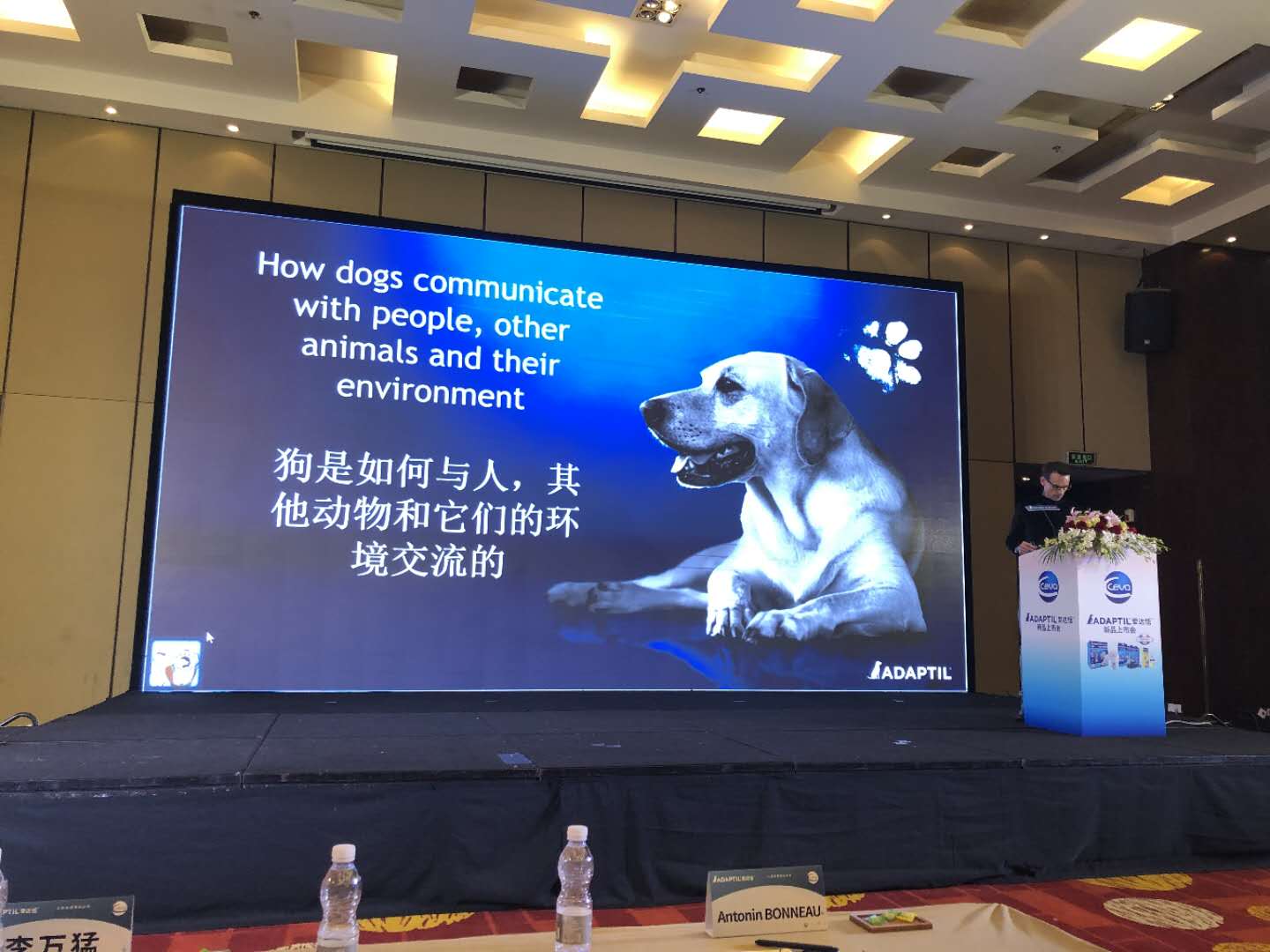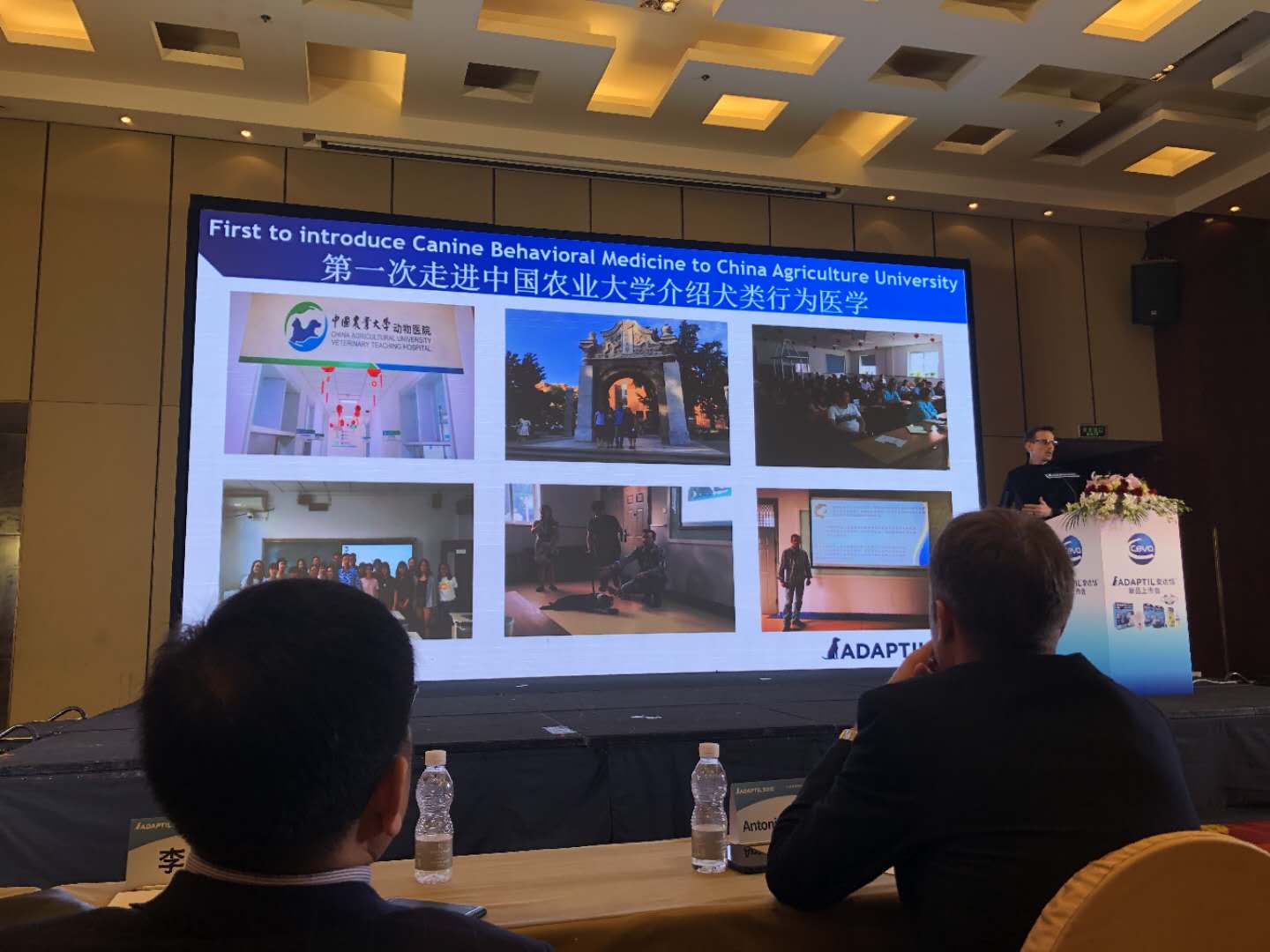 Please click below to read articles:
https://mp.weixin.qq.com/s/P5_Cm6SHLr5zADxFicSH-w
https://mp.weixin.qq.com/s/OzULnM3RLNQYqBToh3viUA
Please click below to view the videos::
http://m.v.qq.com/play.html?cid=&vid=l31629kbtxn&vuid24=mI40PDJ6UwSwr%2FyxL4MZMw%3D%3D&url_from=share&second_share=0&share_from=copy
http://m.v.qq.com/play.html?cid=&vid=a31625fi5ne&vuid24=mI40PDJ6UwSwr%2FyxL4MZMw%3D%3D&url_from=share&second_share=0&share_from=copy
Personal contact: