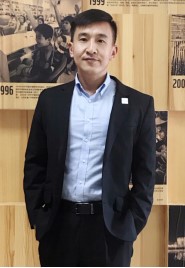 Wang Hang graduated from UCL, University College London in 2009. Hang is currently the person in charge of UCL Henan alumni association.
Since 2017 Hang began to participate in public welfare and social activities by using the spare time. Hang joined Henan Western Returned Scholars Association and Youth Committee of Henan Provincial Federation of Returned Overseas Chinese successively.
In order to implement and study General Secretary Xi Jinping's strategic thought on targeted poverty alleviation, Hang actively participated in the public welfare project of One Foundation Warm Pack distributed in the Xiong'an new district and the "Help the Wise" project of the Henan Western Returned Scholars Association British Branch to support Henan Xinxiang plain district. Hang also carried out targeted poverty alleviation work by donating winter supplies at Wudian Willage, Jiuzhong Town,Xichuan County, Nanyang City.
Personal contact: