51Give 16.10.2020
At 8:00 am on October 13, 2020, 51Give Tangshan volunteer Mr. Li Shaojiang went to the Cultural Park of Laoting County, Tangshan to carry out the publicity exhibition activity of 'Protecting the Ocean, Cleaning the Beach' with the publicity and exhibition display racks, hanging posters and mobile display materials made of marine garbage. People who did morning exercises and played in the park came to watch the exhibition.

Shortly after the activity, the volunteer received a notification from the security guard of the park that it was not allowed to make exhibition in this park. After coordination with the Neighborhood Committee of Maoyuan Residential Community near the park, the volunteer could continue the publicity exhibition in the garden of the residential community. Through the exhibition, the volunteer popularized marine protection knowledge and marine garbage situation to the public to arouse more people's environmental awareness and action.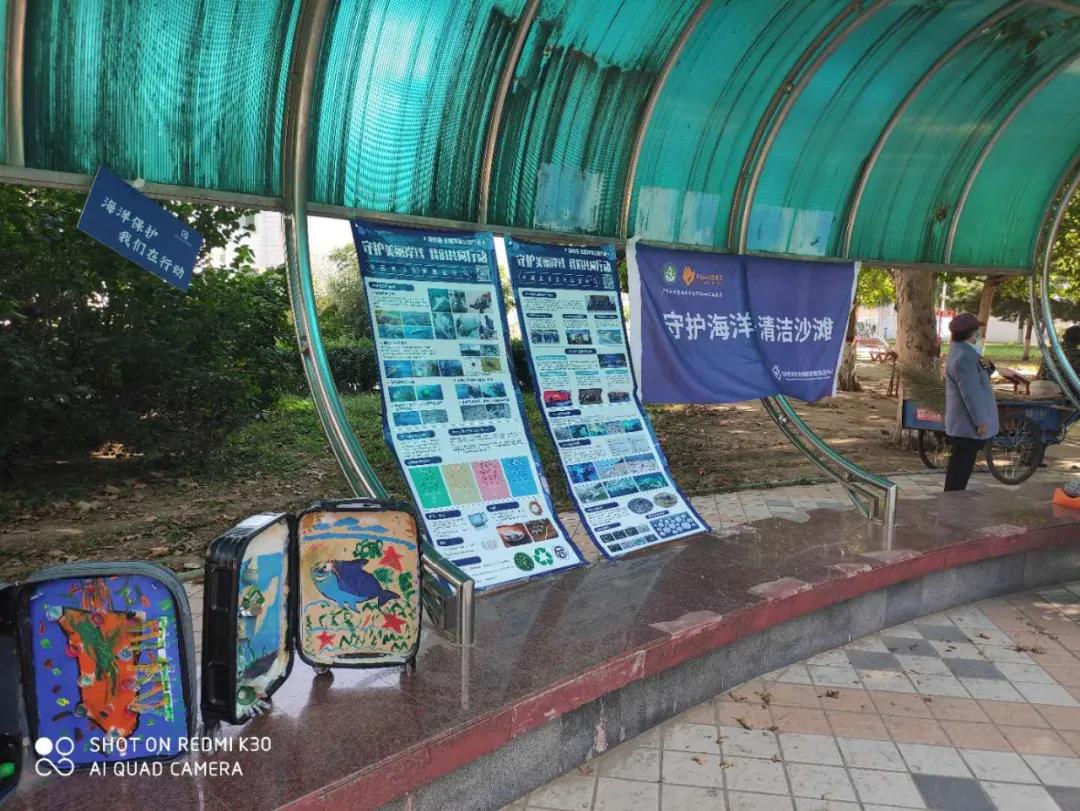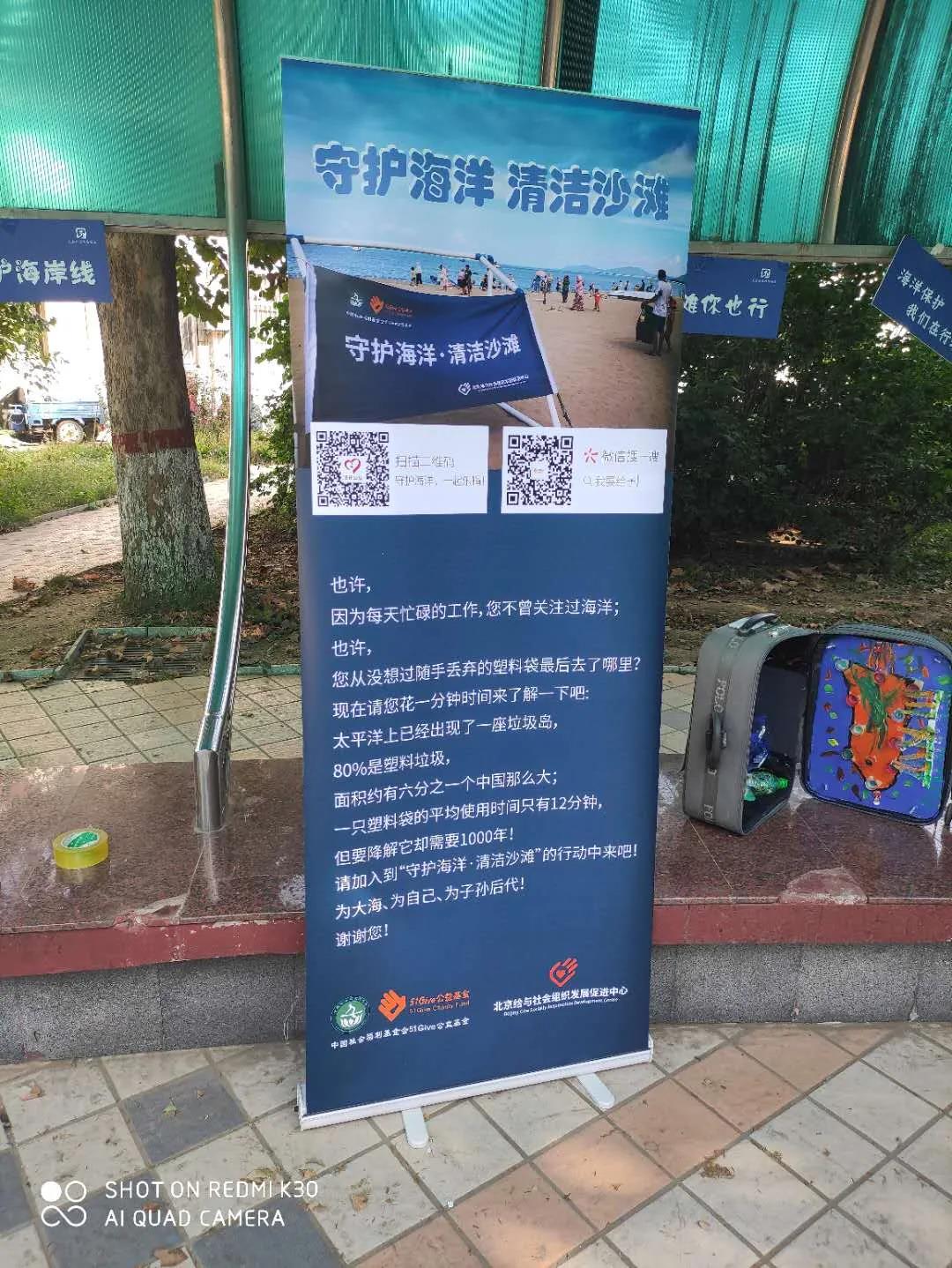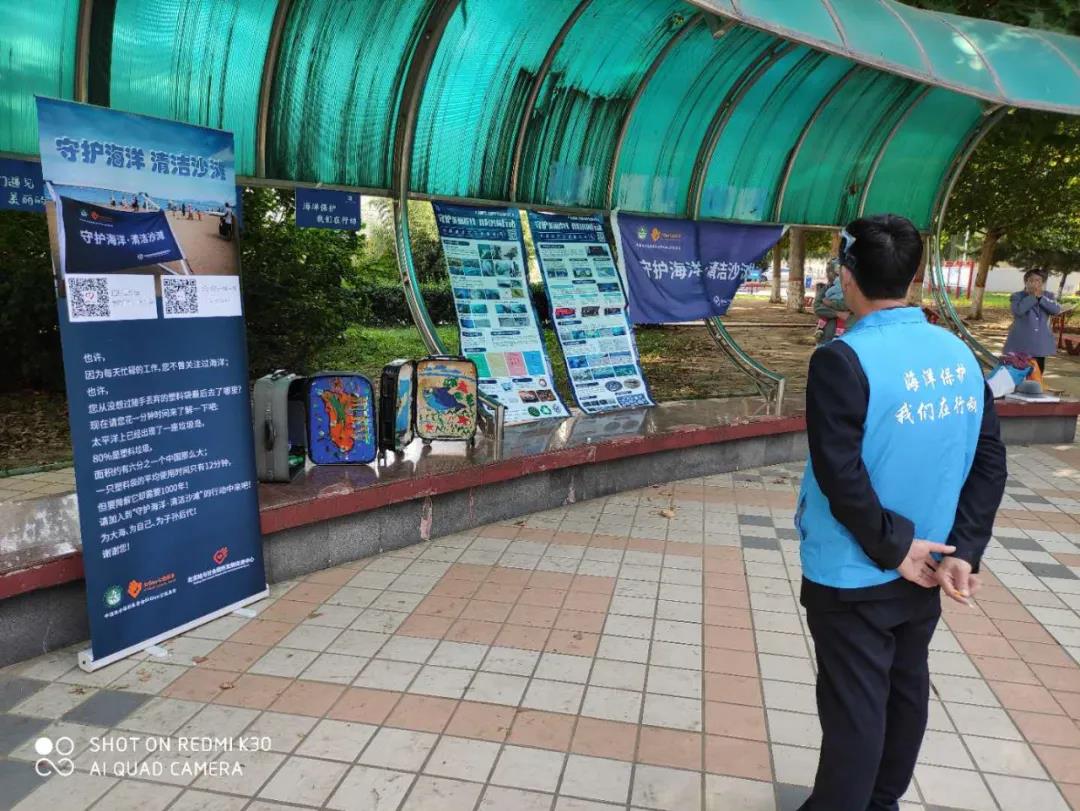 As it was a Tuesday, there were not many people in the garden of the residential community. The residents who passed by for morning exercises and from night shift visited the publicity exhibition. Some residents asked the volunteer questions and the volunteer explained one by one. Some residents put forward their own ideas and the volunteer took notes. The exhibition ended at 10:30 and a total of 50 residents watched the exhibition. One resident signed up to join the 51Give Tangshan volunteer team.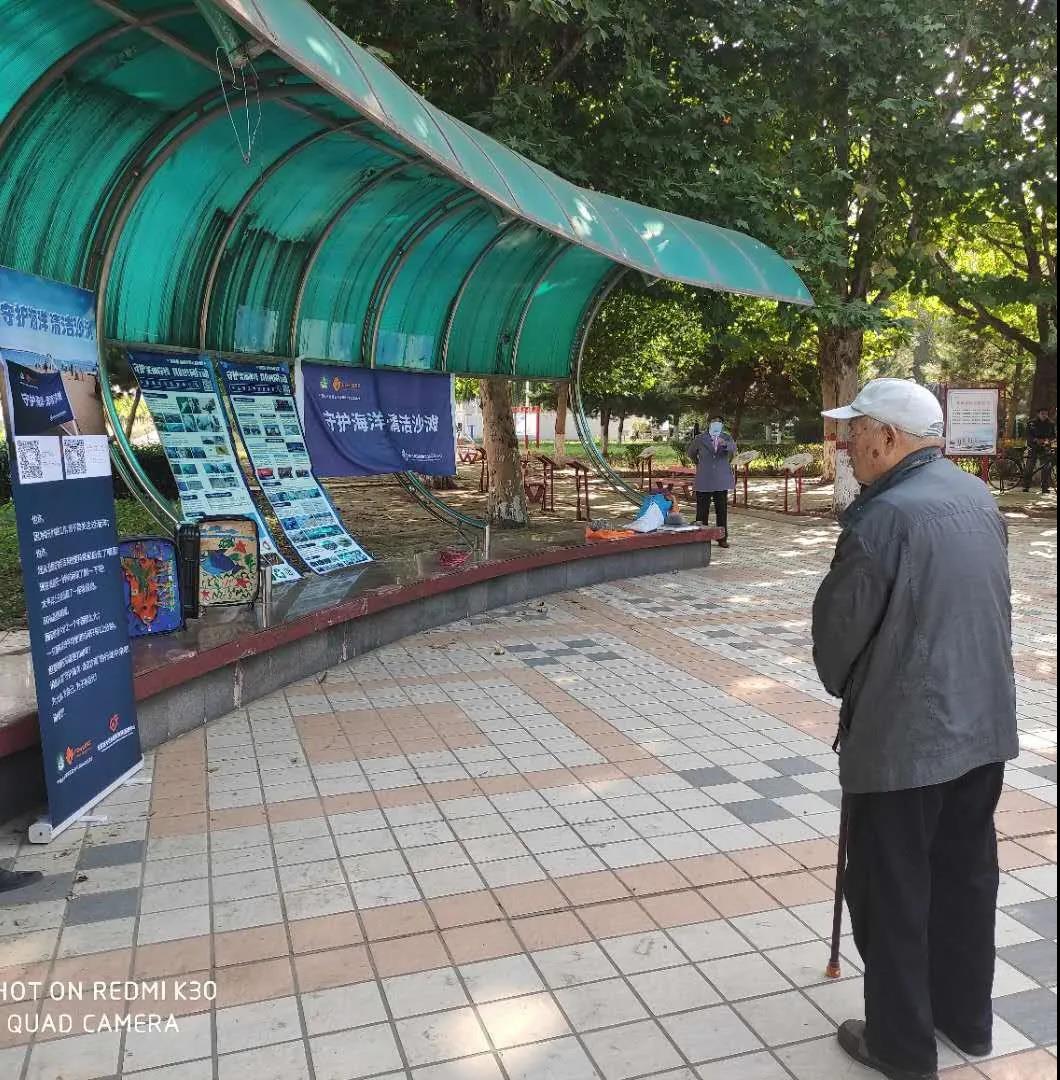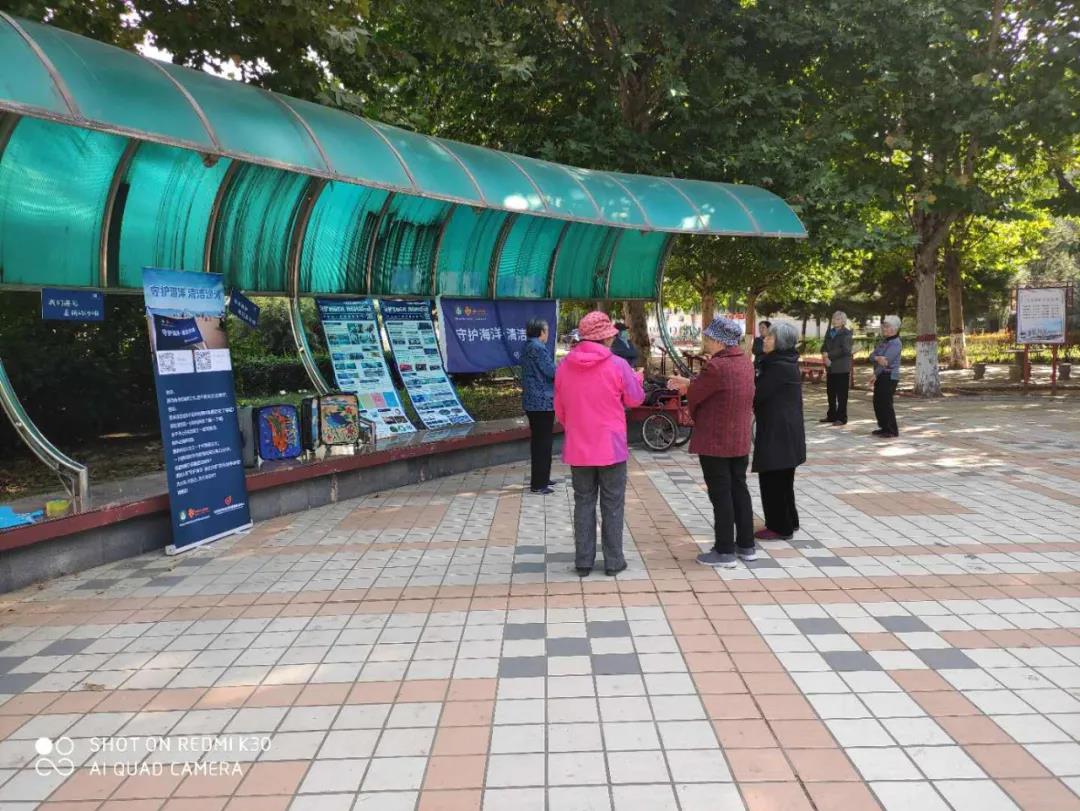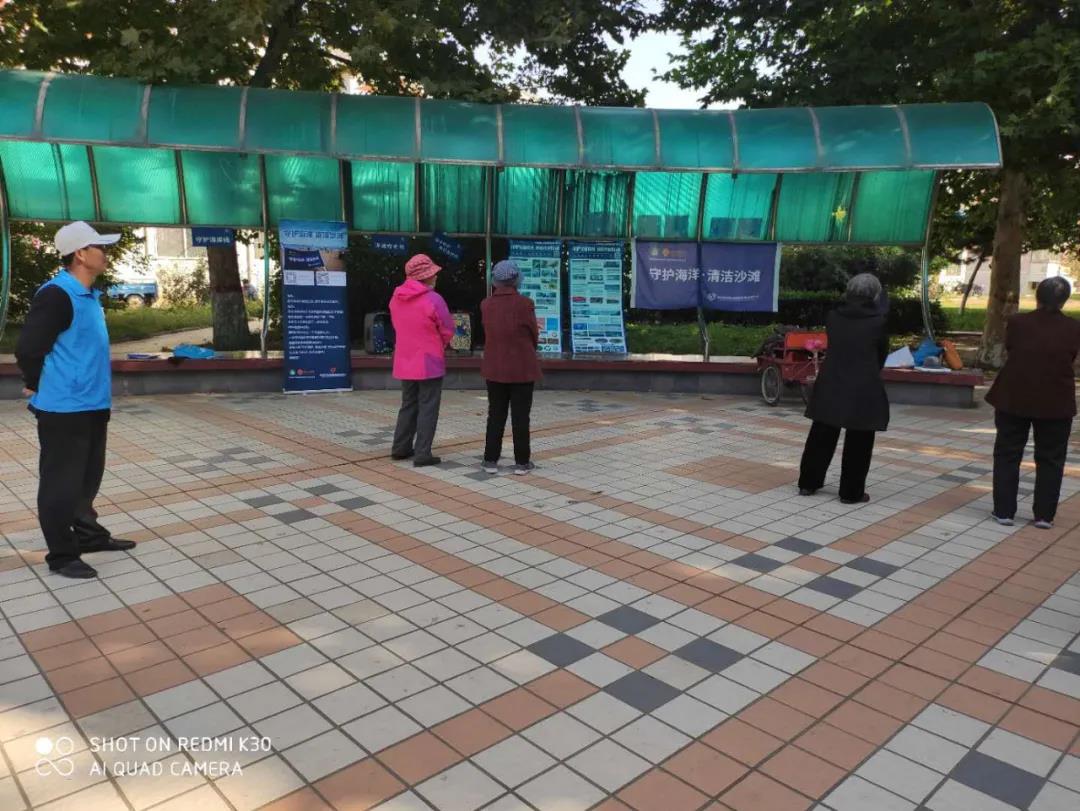 Next time, we aim to do it better!
没有什么比做一件好事更能让你的灵魂得到满足。如果你想体验一下"自然的快感",那就加入51Give下一次的公益活动吧!
Nothing is more fulfilling to your soul than doing a good deed. If you wish to experience a 'natural high', join 51Give
on the next charity adventure!

如果您有兴趣成为志愿者,请加我们的群管理员微信,加入我们的志愿者群组。
If you are interested in being a volunteer, please add our group administrator WeChat and join our volunteer network.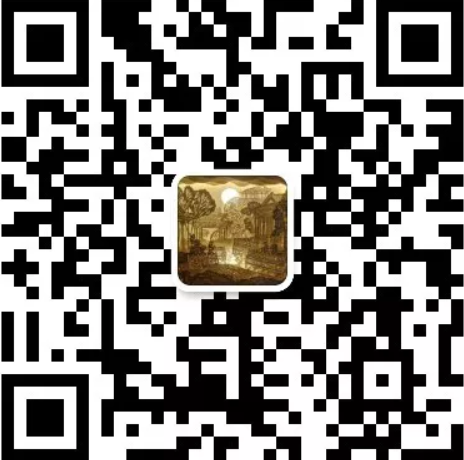 如果您对51give的进展和活动感兴趣,请关注我们的51give微信和51give微博官方帐号。
If you are interested in 51give updates and activities, please follow our 51Give WeChat and 51Give Weibo official account.





如果您想赞助51give的公益项目,请扫描腾讯乐捐二维码。
If you would like to sponsor 51give's socially responsible projects, please scan Tencent donation QR Code.