51Give March 4, 2021
At the beginning of the Year of the Ox, 51Give Tangshan team launched a ten-day photo collection about "I Speak for Marine Protection" among volunteers. Volunteers called on everyone to protect the marine environment through online voices.
The sea is critical to our survival.
We get food from the sea, and we get the salt we need from the sea.
The sea also produces oxygen for us and absorbs large amounts of carbon dioxide.
But now our sea is seriously polluted, a large amount of domestic waste is discharged into the sea, and there are even garbage islands found in the Pacific Ocean that accumulates a lot of plastic garbage.
Thanks to the 36 volunteers for their participation in this activity.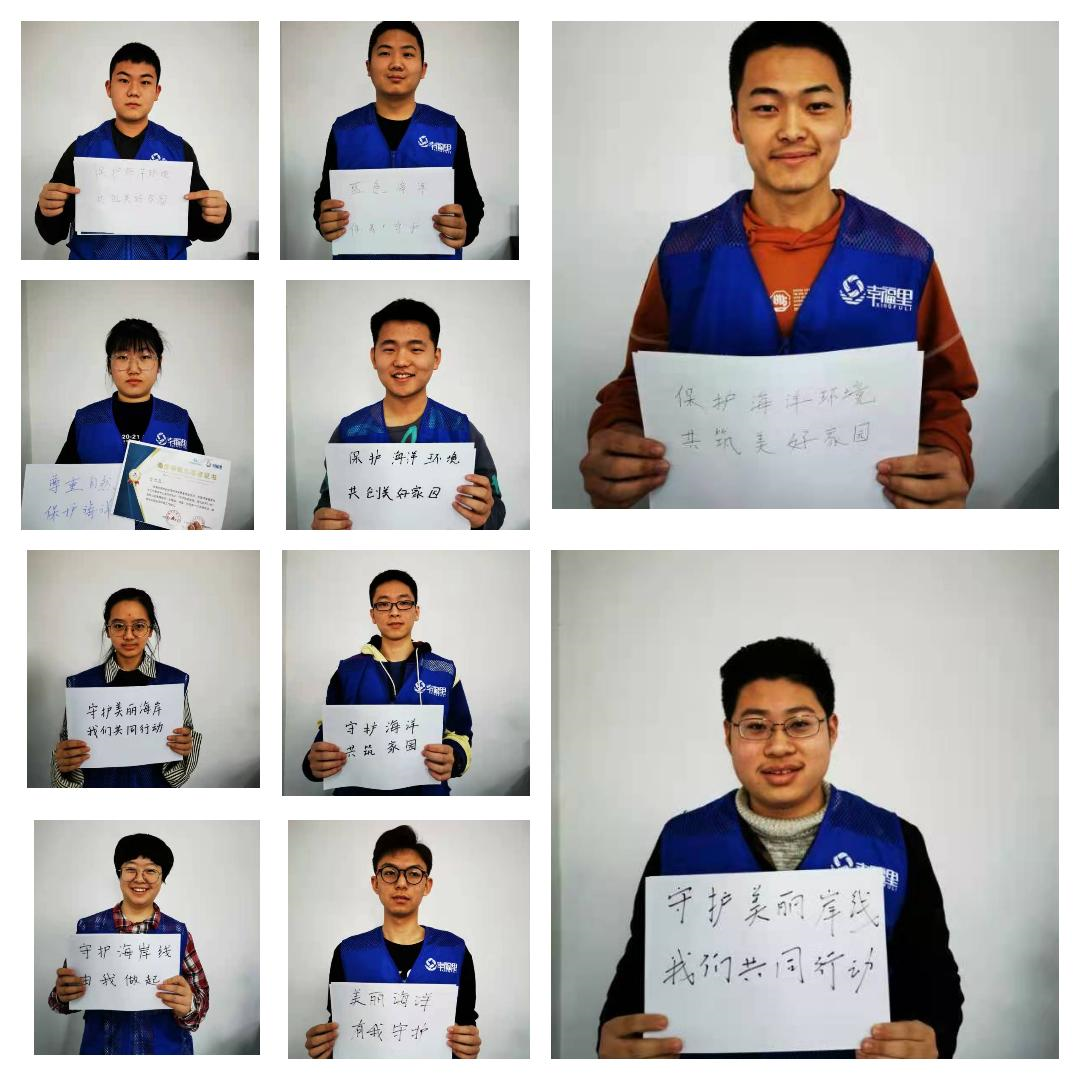 Social work volunteers from Xingfuli Community, Dongying, Shandong.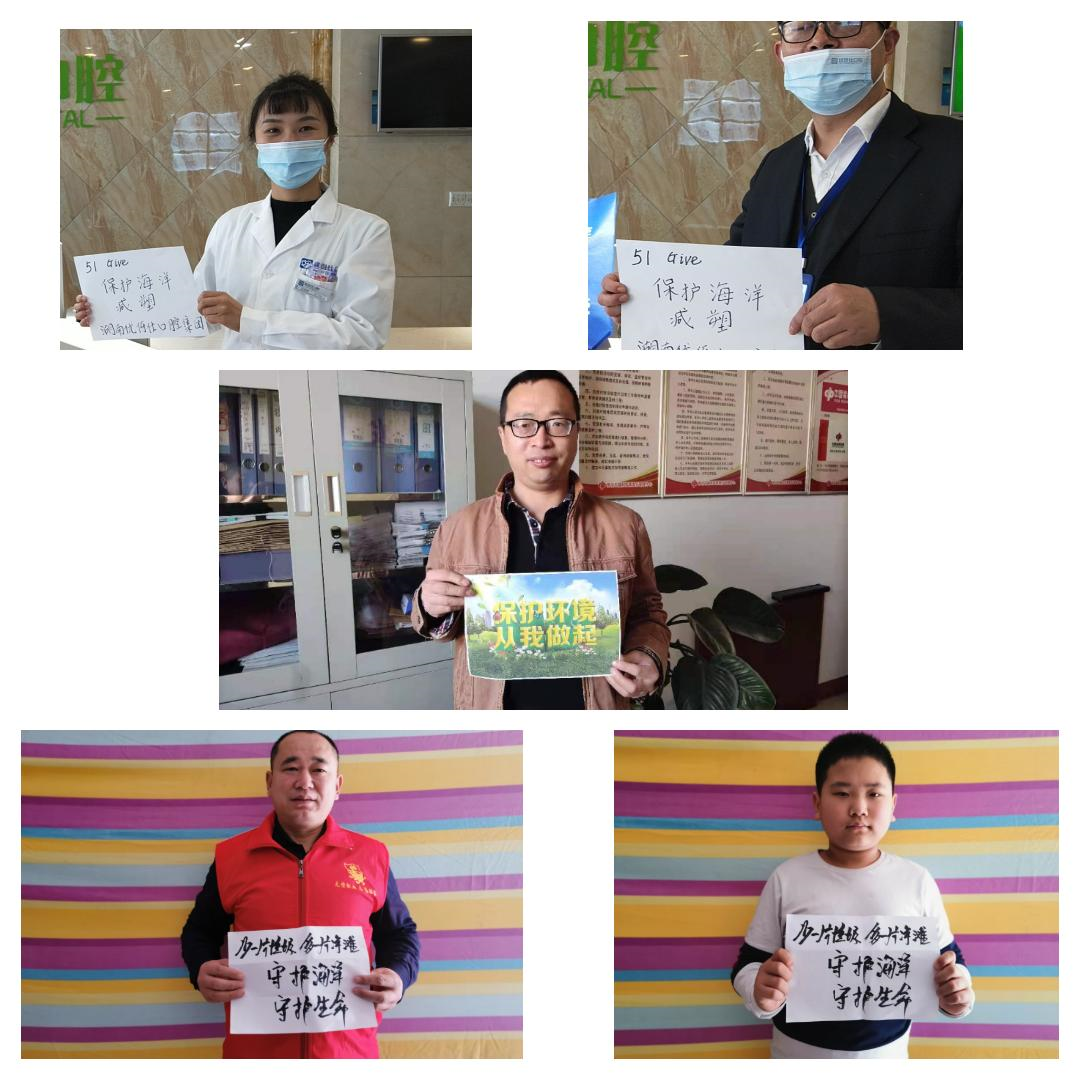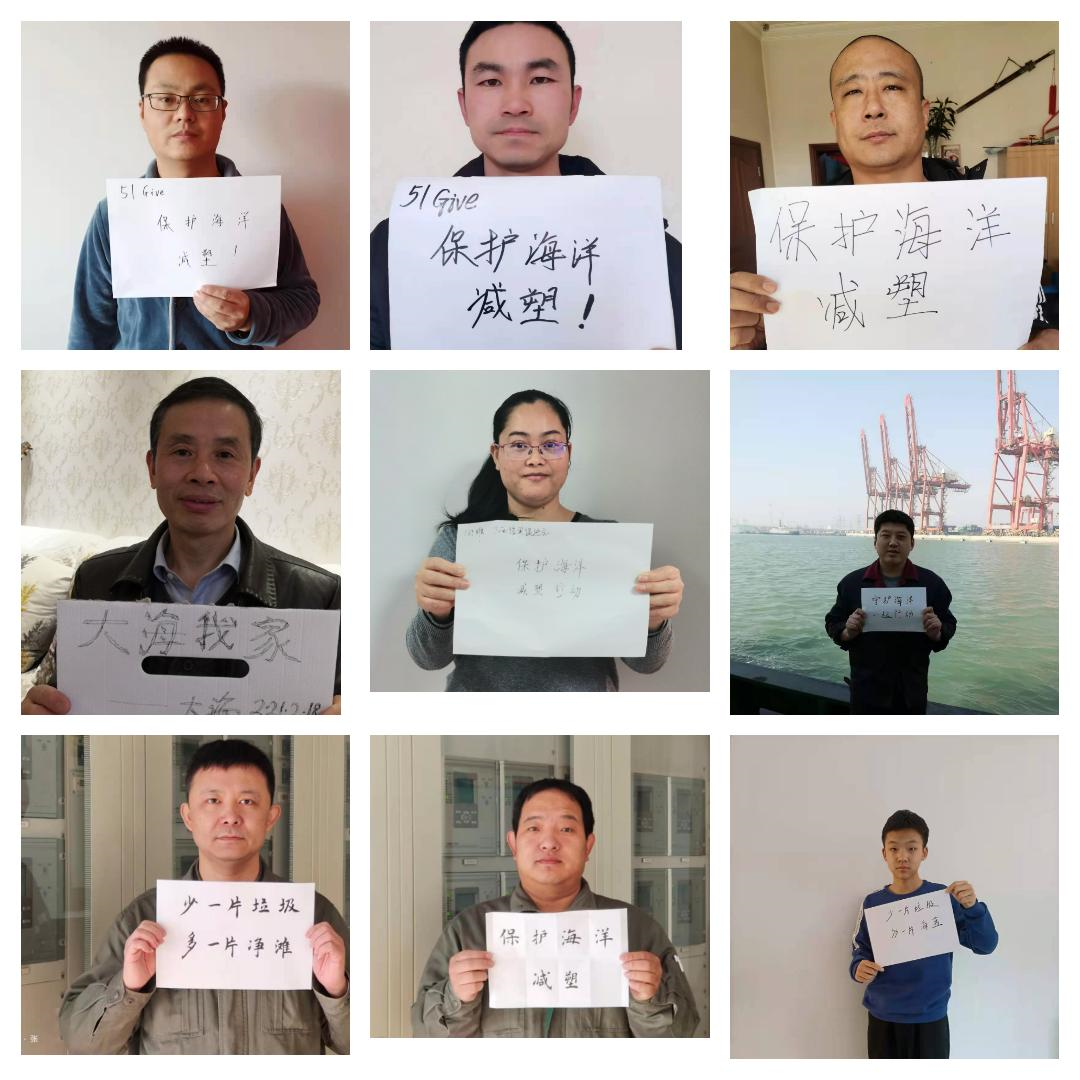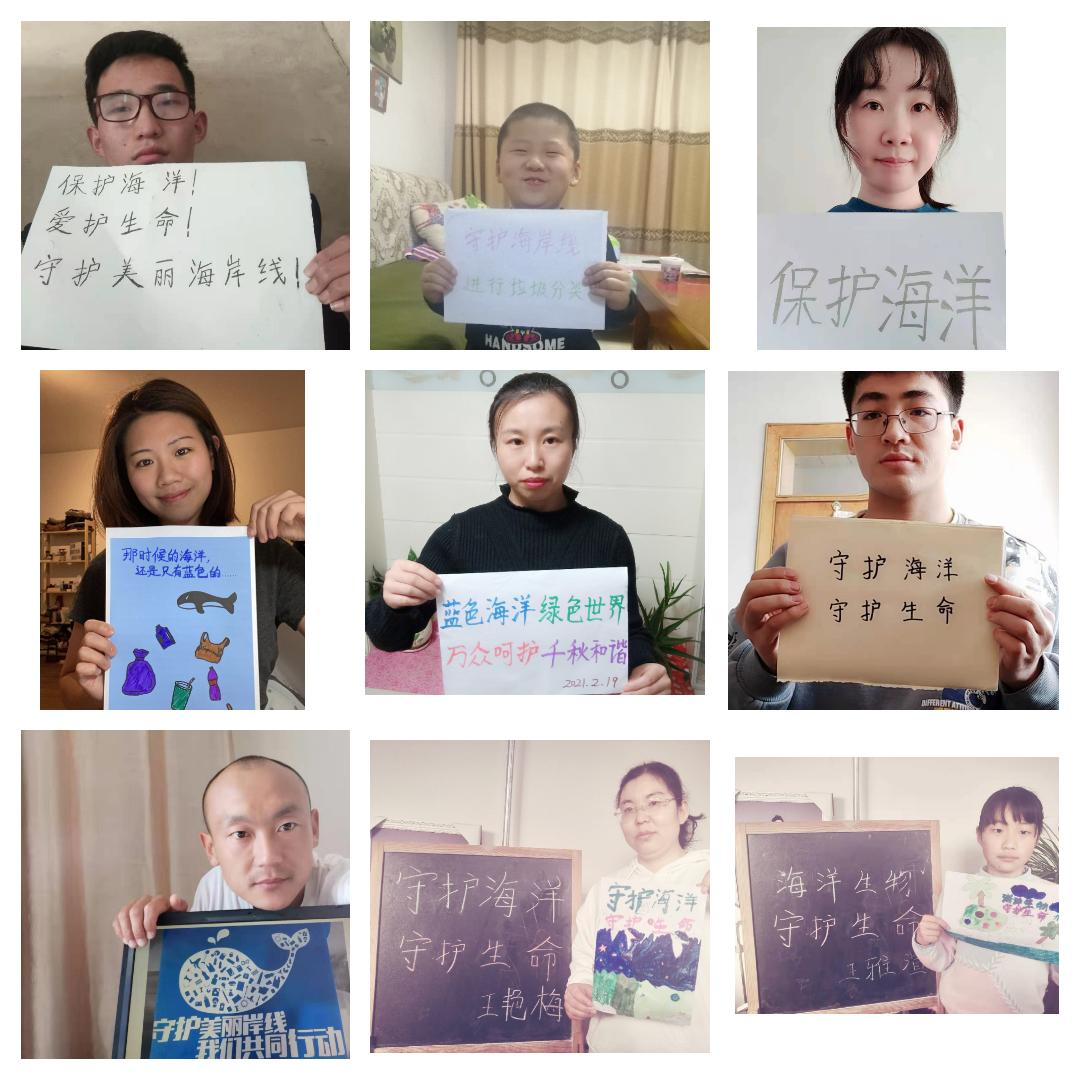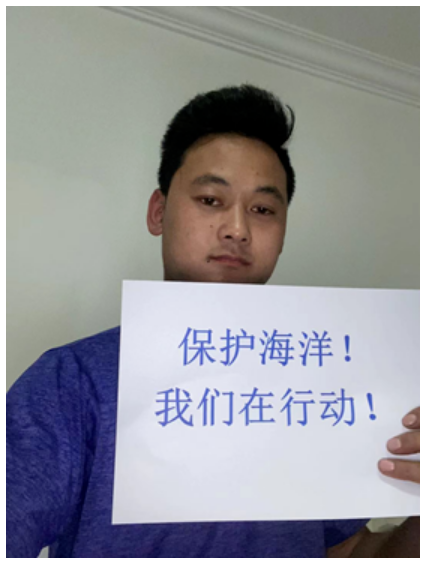 Overseas student from Australia.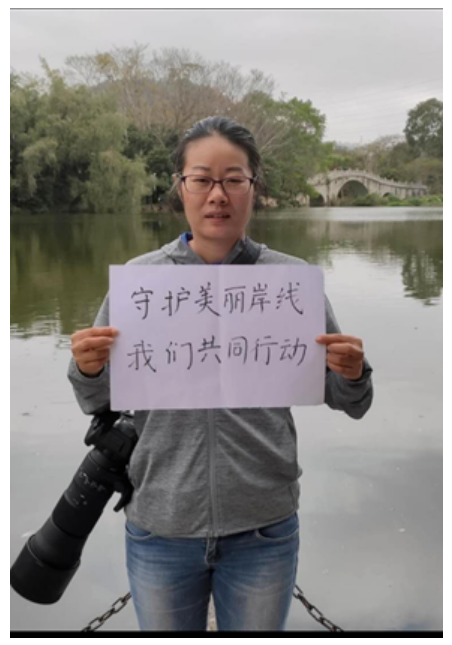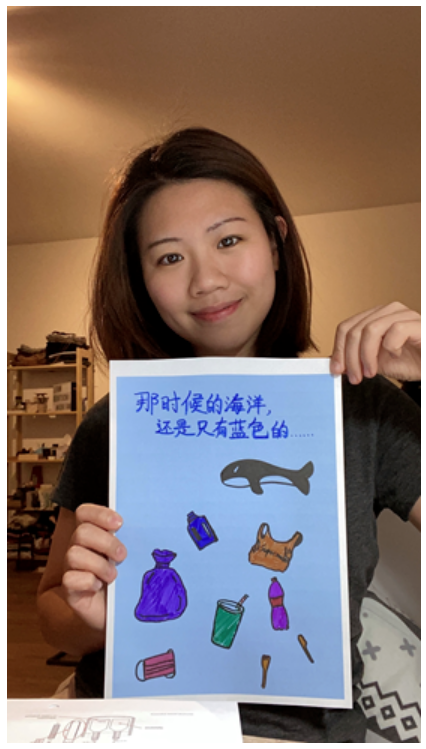 Volunteer from Technical University of Munich, Germany.
Dear friends, in order to protect the vast blue ocean, the wonderful marine creatures and the living environment of human beings, and create a more beautiful and harmonious home for people and animals, we propose:
1. Strive to be a green propagandist, inform our families, classmates, friends and social figures of the role and significance of "refuse white pollution and protect the blue ocean", so that everyone can act consciously.
2. Start from our daily life gradually, never throw plastic bags and other garbage, and handle with discarded plastic garbage bags in a centralized way for recycle use.
3. Persuade and help others not to throw away plastic garbage or other garbage everywhere. Whenever and wherever we find that others have left garbage, we should stop or persuade them to pick it up immediately.
4. Persuade families and friends to reduce the amount of garbage they throw away, and try to use non-toxic food packaging bags that can be used for a long time to replace plastic bags.
5. Participate in environmental protection related activities, such as marine waste monitoring, beach cleaning activities, and so forth.
In the new year, let's spare no effort to contribute to environmental protection!
没有什么比做一件好事更能让你的灵魂得到满足。如果你想体验一下"自然的快感",那就加入51Give下一次的公益活动吧!
Nothing is more fulfilling to your soul than doing a good deed. If you wish to experience a 'natural high', join 51Give
on the next charity adventure!

如果您有兴趣成为志愿者,请加我们的群管理员微信,加入我们的志愿者群组。
If you are interested in being a volunteer, please add our group administrator WeChat and join our volunteer network.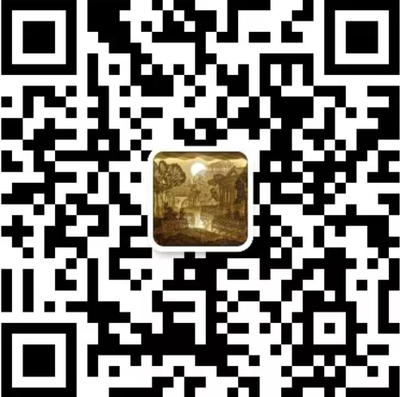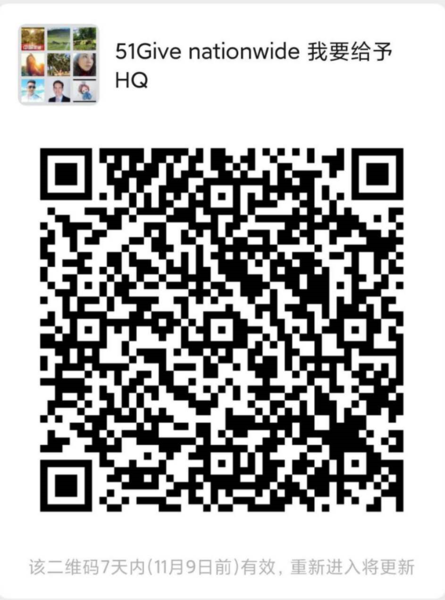 如果您对51give的进展和活动感兴趣,请关注我们的51give微信和51give微博官方帐号。
If you are interested in 51give updates and activities, please follow our 51Give WeChat and 51Give Weibo official account.





如果您想赞助51give的公益项目,请扫描腾讯乐捐二维码。
If you would like to sponsor 51give's socially responsible projects, please scan Tencent donation QR Code.