51Give July 7, 2021
In the end of March 2021, Beijing 51Give Socially Responsible Development Centre (51Give) donated 2,021 brand new books to nine primary and one middle schools in Guangxi Province.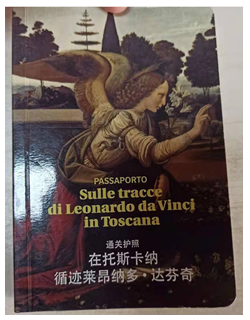 A brief introduction of the book is as follows:
Book name: Passport to Sulle tracce di Leonardo da Vinci in Toscana
Page: 96
Size: 13cmx9cm
Content: This book is the Italian and Chinese introduction of the Museums of Florence, Italy, both in pictures and texts. It integrates the knowledge of history, geography, art and humanities, and color printing. It is bilingual, easy to understand, lively and interesting.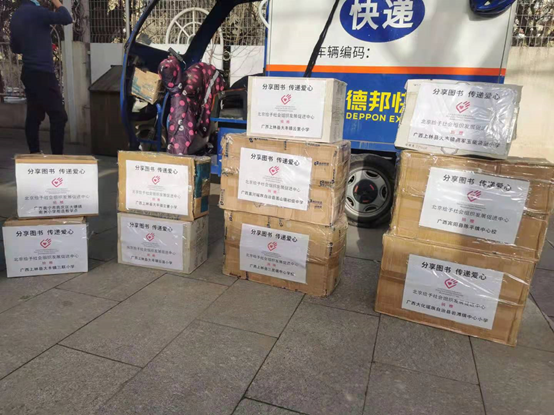 Packing for express delivery
Recently, these books have been packaged and sent to the following 10 receiving units in Guangxi Province as requested by donors listed below.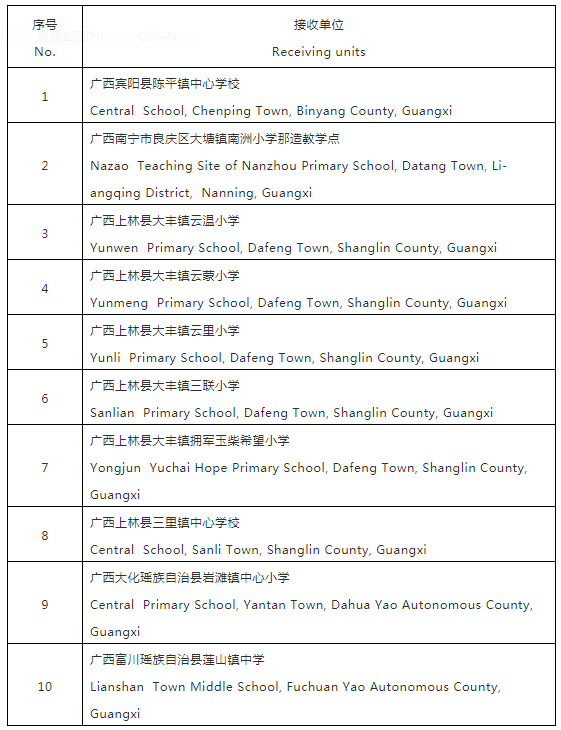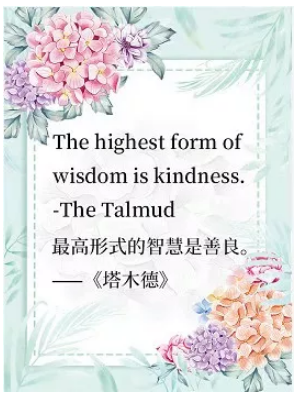 We would like to thank all the anonymous donors for your contributions. In the Hindu epic 'The Bhagavad Gita', the highest form of charity is giving without expectation of return which includes giving anonymously. Your selflessness and love contributed to the success of this donation. Thank you so much!
没有什么比做一件好事更能让你的灵魂得到满足。如果你想体验一下"自然的快感",那就加入51Give下一次的公益活动吧!
Nothing is more fulfilling to your soul than doing a good deed. If you wish to experience a 'natural high', join 51Give
on the next charity adventure!

如果您有兴趣成为志愿者,请加我们的群管理员微信,加入我们的志愿者群组。
If you are interested in being a volunteer, please add our group administrator WeChat and join our volunteer network.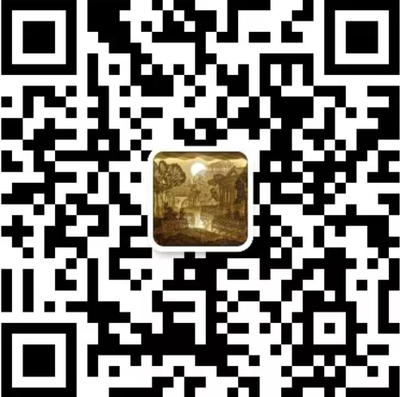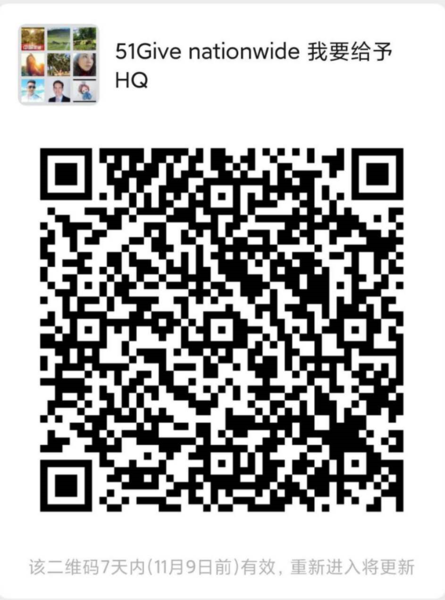 如果您对51give的进展和活动感兴趣,请关注我们的51give微信和51give微博官方帐号。
If you are interested in 51give updates and activities, please follow our 51Give WeChat and 51Give Weibo official account.





如果您想赞助51give的公益项目,请扫描腾讯乐捐二维码。
If you would like to sponsor 51give's socially responsible projects, please scan Tencent donation QR Code.